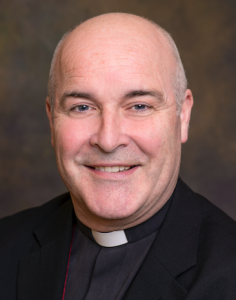 THE Bishop of Chelmsford, the Right Reverend Stephen Cottrell and senior clergy from the Diocese of Chelmsford have made the environment the focus of their commitments for this year's Lent.
The senior clergy team includes the Bishops of Barking, Bradwell and Colchester and the diocese's archdeacons. Their commitments include:
– Eating with gratitude and awareness of where food comes from, following the LOAF principle wherever possible (locally sourced, organic, animal friendly, Fair Trade) and/ or
– Travelling by bicycle, public transport, on foot or by sharing a car at least one day a week when they would otherwise travel alone by car.
Members of the team have also made a commitment to plant trees during 2020.
The commitments reflect the Church of England's #LiveLent campaign which focuses on God's plea for us to "Care for Creation".
During Lent the clergy team will also be hosting a series of environment themed lectures as well as promoting and using the Church of England's
#LiveLent daily prayers and reflections.
The Venerable Elizabeth Snowden, Archdeacon of Chelmsford and Chair of the Diocese of Chelmsford Environment Group said:
"Throughout the Bible there is a strong sense of God's relationship with and His purposes for the whole of His creation. For us as created beings our relationship with God begins and is worked out in the context of this physical world around us.
This Lent, through lectures and church services across Essex and East London we'll be reflecting on the environment and climate emergency and our response as Christians. We'll be praying for God's guidance and making practical changes to how we live."
Lent, which this year starts on Wednesday 26 February is the time of year when Christians remember Jesus Christ's withdrawal to the desert for forty days.